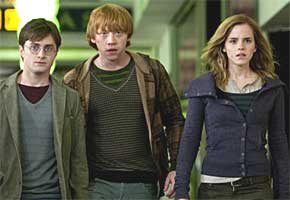 It's just such a lovely simple idea. Take a video camera, the cast of the Harry Potter film franchise, and point it at them, one by one, while asking them to sum up the experience of working on eight of the biggest British films ever made, in one word.
So hats off to Empire magazine for making it happen.
How would YOU sum up your Harry Potter exprerience in one word? Tell us here.
Read More
Filed Under: