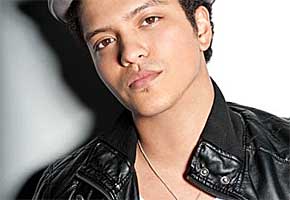 Let's be honest, none of us have been paying much attention to musical matters over the last week, have we? What with the Royal Wedding and the new series of Doctor Who (and today's news events), there's not really been a lot of room in people's minds for the comings and goings (or otherwise) of hot pop songs in the UK chart.
The good news is, the chart hasn't exactly been jumping up and down and waving for attention either. I mean, look at it! LMFAO still at No.1, Bruno Mars and "The Lazy Song" up 13 places to No.2, Jennifer Lopez, Chris Brown, Snoop Dogg, Katy Perry… all perfectly fine in their own right, but nothing which demands our eyes and ears be torn away from the Tardis or Westminster Abbey.
The only new entry in the whole of the Top 20 is the fizzbomb dubstep track "Guilt" by Nero, which debuts at No.8.
It's goes like this:
Otherwise the chart is pretty much an anagram of last week's, with only a couple of new Glee songs in the lower end ("Loser Like Me" at No.27 and "Get It Right" at No.31), Wynter Gordon's Europoppy "Dirty Talk" (No.34) and "Time" by Chase & Status (No.37) to indicate that time is still passing in the world of pop.
Oh and if you're looking for variety, you'd best steer cleer of the album charts too. Adele isn't about to let that top spot go just yet, not without a fight.
Is it time for a chart shakeup? Tell us here.
Read More
Filed Under: