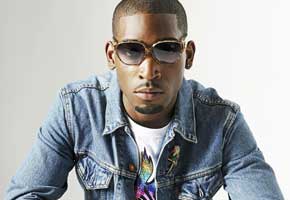 After ruling over his native Britain with his chart-topping studio debut, Disc-Overy, Tinie Tempah is finally picking up steam on this side of the pond.
The 22-year-old rapper's first U.S. single, "Written in the Stars," — which currently sits at No. 16 on Billboard's Hot 100 chart — was just certified platinum. And let us not forget that he wowed Clint Eastwood at Coachella in April. But now, the two-time Brit Award winner is reportedly being eyed for a possible modeling campaign with Calvin Klein. Gap wants him, too.
"It's early days but this could help him become a huge star over there," a source told The Sun.
So does this mean Tempah could follow in the footsteps of Mark Walhberg and strip down to his undies? Somehow I don't see THAT happening…
Read More
Filed Under: