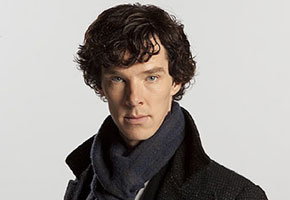 Last night, the Millennium Centre in Cardiff played host to the 20th annual British Academy Cymru Awards (the Welsh BAFTAs, effectively), and it doesn't take a supernaturally gifted detective to figure out who the main winner was.
Sherlock picked up five of the available trophies, including the prestigious Best Television Drama award. Euros Lyn was named best Director: Fiction, and the show also won awards for Production Design, Hair and Make-Up and Photography: Fiction.
Other notable winners were Stuart Brennan, who trained for five years in order to play the title role in Risen: The Howard Winstone Story, a film about the World Champion Welsh boxer.
Mali Harries won Best Actress for her role in the BBC drama The Indian Doctor.
There was a bittersweet moment during the ceremony, when The Sarah Jane Adventures, which, like Doctor Who and Torchwood (and Sherlock), is a BBC Cymru Wales production, won Best Children's Programme. In the end, as the show has now finished, it became a tribute to the wonderful work of the late Elisabeth Sladen, rather than a moment of triumph.
BBC Cymru Wales ended up taking home 11 of the 26 available awards, which is no mean feat.
Speaking of tributes, the comedy producer Gareth Gwenlan picked up the Lifetime Achievement Award for his long career, including the British comedy classics Only Fools And Horses and The Fall and Rise of Reginald Perrin.
Did the Welsh BAFTAs do better than the British ones? Tell us here.
Read More
Filed Under: