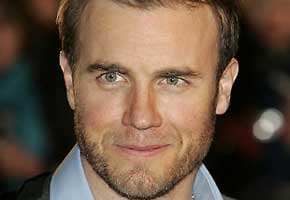 Now that Cheryl Cole is an official member of the U.S. X Factor team — joining Paula Abdul, who was named as the fourth judge over the weekend — the show's British counterpart has been busy reworking their own judge's panel.
The Daily Mail reports that, after months of rampant rumors, Simon Cowell himself has confirmed that Gary Barlow will be replacing him on the UK X Factor.
In late March, the cherubic Take That crooner refuted claims that he'd be joining the hit reality TV competition. But we know how it goes … a tittle-tattle almost always turns out to be true.
And according to The Sun, show regular Louis Walsh will be back for season eight, while Dannii Minogue is also expected to return. Destiny's Child singer Kelly Rowland, who helped host the debut season of The Fashion Show on Bravo with Isaac Mizrahi in 2009, is apparently in negotiations to take on Cole's old spot.
Read More
Filed Under: