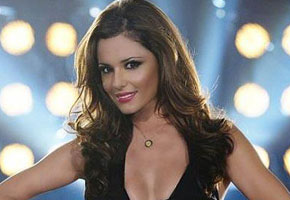 According to TMZ, Cheryl Cole has been axed from the U.S. X Factor. What? Already?
Cole's English accent, as well as her "lack of chemistry" with fellow panelist Paula Abdul are apparently being blamed for her sudden departure. And TMZ is also saying that producers are looking for the 27-year-old Girls Aloud star to return to her former post with the British version, where she previously judged three seasons.
So what's next? It sounds like Nicole Scherzinger might move into Cole's spot. The former Pussycat Doll was originally slated to share hosting duties with Welsh-born TV presenter Steve Jones.
Just three weeks ago, it was finally confirmed that Cole would be joining Abdul, L.A. Reid, and her longtime colleague Simon Cowell for the Fox show, which premieres this September. She had most recently attended X-Factor auditions in Chicago and Los Angeles.
Read More
Filed Under: