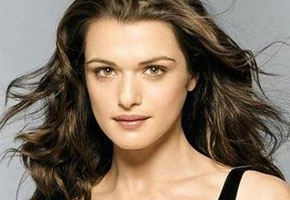 Rachel Weisz to play a witch? Yes, please!
The Hollywood Reporter reveals that the Golden Globe and Oscar-winning actress is currently in talks to join Oz: The Great and Powerful, Disney's playful spin on a Wizard of Oz prequel.
Sam Raimi, who was behind the first three Spider-Man films, will serve as director. James Franco has been cast as Oz, "a snake oil salesman who finds himself dealing with real magic when his balloon carries him into a fabled land and he runs into genuine witches." Weisz would portray the lead female baddie, Evanora, while Mila Kunis will play her do-gooder sister, Theodora.
Also on tap for Weisz in 2011 is the BBC2 spy drama Page 8, which is slated to premiere later this year with Michael Gambon, Ralph Fiennes and Bill Nighy. The native Londoner and her beau, Daniel Craig, appear in the psychological thriller Dream House, opening September 30 in the U.S. Weisz and Thor's Tom Hiddleston will also star in Terence Davies's reboot of the famed 1952 play, The Deep Blue Sea.
Read More
Filed Under: