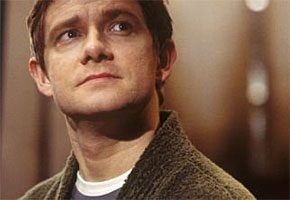 When it comes to The Hobbit, we can barely contain our excitement. How about you? Martin Freeman's recent mention that Benedict Cumberbatch will be a part of the star-studded cast still has us doing the happy dance.
And now, The Associated Press reports that titles and dates for the two-part Lord of the Rings prequel have been revealed. The Hobbit: An Unexpected Journey will arrive in December 14, 2012, while The Hobbit: There and Back Again will follow in December 13, 2013. Let the countdowns begin!
Director Peter Jackson has also been doing a fantastic job keeping us up-to-date with all things Hobbit via his official Facebook page. Last Friday (May 27), he confirmed that Orlando Bloom will go blond once again to portray the Lord of the Rings elf, Legolas. Woo hoo!
He wrote: "Ten years ago, Orlando Bloom created an iconic character with his portrayal of Legolas. I'm excited to announce today that we'll be revisiting Middle Earth with him once more. I'm thrilled to be working with Orlando again. Funny thing is, I look older—and he doesn't! I guess that's why he makes such a wonderful elf."
Be still our Hobbit-lovin' heart.
Read More
Filed Under: