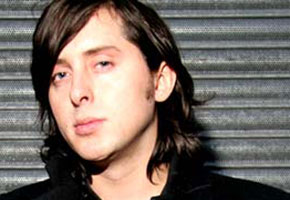 In the new issue of NME, Carl Barat reveals that the future of The Libertines isn't looking too bright.
Barat tells the magazine that while he and longtime bandmate Pete Doherty are in touch via sporadic phone calls, they are far from being on the same page. And the fact that Doherty was a no-show at last month's London opening of There Are No Innocent Bystanders — Roger Sargent's documentary on the band's 2010 reunion — doesn't exactly help matters. So wishing for something new from the band is pretty much futile.
"We are all in very different places," Barat said. "Right now is not the time for The Libertines. I thought the water under the bridge was under the bridge, but maybe it's not. It's a very f***ing hard thing. Every time we talk it just brings it back up."
He continued: "I don't believe we're healed from the hurt. If our hearts heal up then we can break them all over again. But right now… it's hard."
Founded in London in 2001, Barat, Doherty, Gary Powell and John Hassall ruled part the decade's UK music scene with their scrappy garage-rock sound — as heard on their only two albums, 2002's critically acclaimed Up the Bracket and its chart-topping 2004 self-titled effort. But with Doherty's seemingly never-ending problems with drugs and his various run-ins with the law, his and Barat's friendship as well as the band's relationship has been strained significantly.
Both musicians have gone on to launch other musical projects — Barat with Dirty Pretty Things and a solo career, and Doherty with Babyshambles. However in recent years, they've managed to push their lingering issues aside for several reunion shows since parting ways in 2004. Last summer, the Libertines reconvened for the Reading and Leeds festivals. There were also rumblings this spring that they'd perform at Glastonbury in June. Fingers crossed that this isn't the end.
In other music news:
• Slough, England's Brother churn out some punchy indie rock tuneage that would make their Britpop elders proud. But actually, they like to call it "gritpop" and on Friday night (May 6), they made their stateside television debut on the Late Show with David Letterman (check out "Darling Buds of May" below). And by the way, Brother's hotly-tipped debut Famous First Words, produced by Stephen Street (The Smiths, Blur), will drop in the U.S. in July. (via Some Kind of Awesome)
• While we anxiously await the release of Kate Bush's Director's Cut (pushed to May 23 in the U.S.), the English songstress reveals that another album is already in the works. And KT has been encouraged to keep writing songs thanks to a bag of organic fertilizer that's perched on her piano. "It seems to be helping the blossoming of the songs… it wasn't deliberate… so I thought I'd just leave it there to see if it sped the process up a bit," she says. Ooooh, yes! (BBC Radio 4's Front Row)
• Pet Shop Boys's Chris Lowe steps up to mic for a modish cover of New Order's 1985 single "Subculture" with the Finnish DJ outfit Stop Modernists. Autotune never sounded so good. (Slicing Up Eyeballs)
• Madness singer Suggs has signed on to play an "aging musician whose rock and roll lifestyle has left him in serious debt" in a new BBC Radio 4 drama entitled Deep Down And Dirty Rock'n'Roll. The show will air on Saturday (May 14) at 2:30 pm BST and Torchwood's Burn Gorman also stars. (BBC News)
• Gary Lightbody says he's experiencing some writer's block as Snow Patrol chips away at album No. 6. Don't fret… Lightbody seems pretty optimistic about the sessions with producer Jacknife Lee. "I've been having some trouble writing words, little bit of writer's block, but the music is flowing," he said. (XFM London)
• Calvin Harris has hit out against American pop punk outfit Cobra Starship. The Scottish DJ claims that they've nicked pieces of his tune "I'm Not Alone" for their new single "You Make Me Feel…" (Digital Spy)
• Dusty Springfield's former abode at 38-40 Aubrey Walk in Kensington, West London was recently re-awarded the distinguished Heritage blue plaque. Bee Gees' Robin Gibb was on hand for the unveiling, where he praised the late "Son of a Preacher Man" singer as "probably the greatest female popular singer in the modern pop rock era." No truer words have ever been spoken. Viva Dusty! (BBC News)
• A snippet of Take That's "Love Love," which will be featured in this summer's X-Men: First Class, has hit the web. Whaddya think?
Read More
Filed Under: