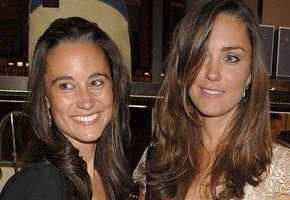 It's startling how quickly the pure and innocent joy of the Royal Wedding can curdle into sleazier matters, if the world's media are allowed too much free time and unlimited budgets. We've already seen a lot of interest in Kate Middleton's sister Pippa, after a YouTube video was edited together from footage of her bending over on the big day itself.
Now two news stories are doing the rounds which just serve to reinforce the idea that the public eye is often connected to a dirty mind.
In one, an adult filmmaker has reportedly offered Pippa Middleton $1 million (just over £600,000) to appear in one of his movies. We'll not linger long on this, or name names, as it's a move which has clearly been made to gather publicity for his empire, otherwise the letter he supposedly sent to the Middleton family would not have reached news desks so quickly. Plus he has a history of approaching ladies in the public eye and making the same offer.
But the other, more alarming development is the news that the Middleton family are instigating legal action against anyone publishing some leaked private pictures of Pippa and her brother James, seen mucking around in their underwear, on holiday with friends.
The Telegraph reports that the pictures can only have been leaked to the press by a friend of the family, which just adds paranoia to the embarrassment for all concerned.
A Middleton source said: "James and Pippa are really embarrassed. How were they supposed to know when these pictures were taken that they would be put under such scrutiny? The whole family is furious at what they see as a betrayal."
It's not the first time the Middleton family have had to insist the press respect the privacy of the family members who didn't just marry a prince, either.
As a result, the American picture agency Zuma Press has already decided to pull the pictures. Its spokesman John Camarillo said: "The images were withdrawn from the entire market. They were only on the market for a few days. They got too popular and that's why they were withdrawn."
Anyone else feeling a little queasy right now? Tell us here.
Read More
Filed Under: