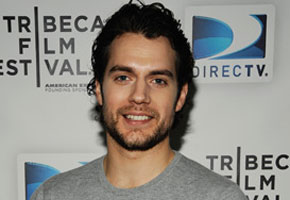 Superman's new Man of Steel, Henry Cavill, is engaged. Grab your tissues, folks.
The 27-year-old British actor proposed to his girlfriend of two years, decorated British showjumper Ellen Whitaker, while the two were in Hollywood recently. The mega hot Tudors star also asked Whitaker's dad Stephen for his blessing in advance. Awww.
"I couldn't believe it when he asked me to marry him," Whitaker told the Belfast Telegraph. "I thought we were there to celebrate his birthday. It was such a surprise and I am so happy."
Congratulations to Henry and Ellen! And an early Happy Birthday to Cavill, who turns 28 on Thursday (May 5).
Read More
Filed Under: