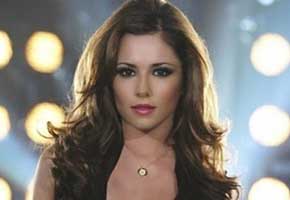 After several months of rumors and gossip, Cheryl Cole has officially been added to the U.S. X Factor judge's panel, The Hollywood Reporter reveals. The show also confirmed the details via Twitter on Thursday (May 5) morning. Woo hoo! Go Chezza!
"I'm so excited to be taking part in the American version of 'The X Factor,'" Cole said in a statement. "I absolutely love it here in the U.K., and with the talent they have out in America, I'm sure we're going to find someone very special. I can't wait to get started."
She continued: "I just can't decide whether I am more excited to find and nurture the talent or for the unbelievable amount of amusement and entertainment I will have watching Simon [Cowell] doing everything and anything he can to beat me. He's tried to beat me for three years in the U.K., and hasn't even come close. His ego must be so bruised. America is gonna love this."
Since 2008, the 27-year-old English singer and Girls Aloud star has served as a panelist for the British version. On the Fox show in America, which launches in September, Cole will be joined by Cowell and Island Def Jam mogul Antonio 'L.A.' Reid. A fourth judge has yet to be announced, but Cowell recently teased that his former Americal Idol colleague Paula Abdul may be a possible contender.
Read More
Filed Under: