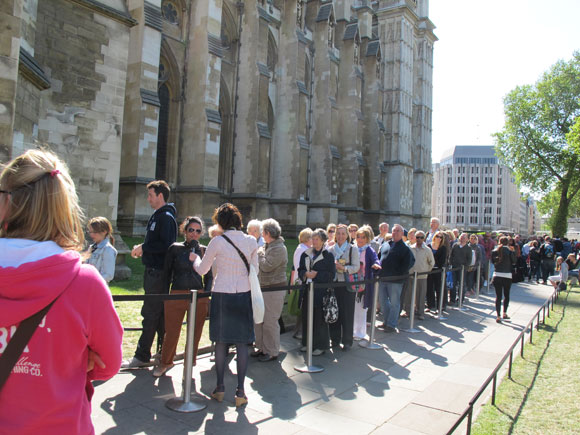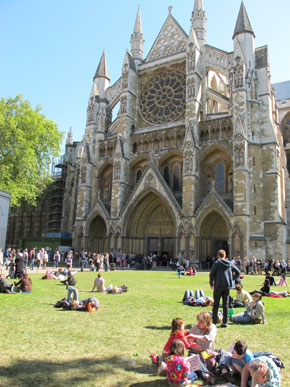 In the shadow of the London Eye, Westminster Bridge still teems with people pushing to join the two-hour line to enter the Abbey. Trees and wedding decorations will remain inside Westminster Abbey and the crowds will continue wending around the streets through Friday (May 6). The press still interviews locals and foreigners alike waiting their turn at a glimpse of history.
A bagpiper serenades the hordes near St Margaret's Church right outside the Abbey and on its fenced-in grounds. Inside, the royal wedding plays on a loop on two huge screens in front of the pews. The replay will continue hundreds of time until Friday.
On Monday (May 2), three days post-royal wedding, nobody on the streets around Parliament seemed to know that America's number one enemy had been killed. There was no talk about Osama Bin Laden at High Tea in the historic Library at the Marriott nor at The Rose pub a 15-minute walk away.
Now that the bank holiday has ended and the long royal weekend has come to a close, people are paying more attention to BBC News' constant coverage of America's victory.
Either way, the bells on the Abbey will keep tolling at regular intervals and the springtime weather will keep both locals and visitors basking in the sun. And most will await the next round of news about the Duke and Duchess of Cambridge.
Read More
Filed Under: