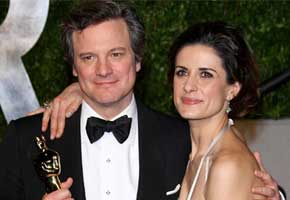 Just because Colin Firth is an Oscar-winning megastar doesn't mean he's too good to take out the trash.
Digital Spy reveals that The King's Speech actor credits his Italian wife Livia, who he married in 1997, for making sure he tows the line with the usual household stuff.
"My wife keeps me down to earth," Firth told The Daily Mail. "I have to do the washing-up and put the bins out like many other husbands!"
So does that mean Firth chips in with the laundry? Yard work, too? We're going to assume so, as that's the picture of pure domestic bliss right there.
Read More
Filed Under: