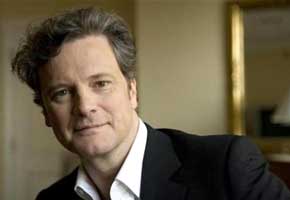 Colin Firth's Oscar-winning interpretation of a stammering King George VI in The King's Speech was beyond brilliant. However, Firth is apparently dealing with some lingering effects of his character's speech impediment.
According to The Daily Telegraph, the 50-year-old English actor began stuttering during a recent interview.
"You can probably hear even from this interview, there are moments when it's quite infectious," Firth confessed. "You find yourself doing it and if I start thinking about it the worse it gets, if nothing else it's an insight in to what it feels like."
Coming up next for Firth is the Michael Hoffman-directed Gambit remake, also starring Alan Rickman, Cameron Diaz and Tom Courtenay. Filming kicked off today (May 5) in London.
Read More
Filed Under: