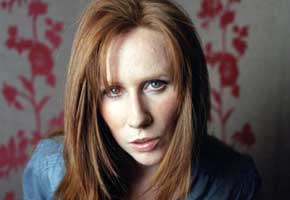 Is BBC America fave Catherine Tate the leading candidate to permanently replace Steve Carell on The Office? That's what sources are telling The Hollywood Reporter. The former Doctor Who companion is "said to be the top choice of the show's producers," according to the trade paper.
Certainly, this would be a dramatic return to the show's British roots, as Ricky Gervais was the boss on the original UK version. The London-born Tate is set to appear in the sitcom's season finale tonight (May 19), in which she'll guest star alongside Gervais, Jim Carrey, Ray Romano, and Will Ferrell.
But there's a catch: Tate's summer theater commitment in a West End production of Much Ado About Nothing (opposite former Who co-star David Tennant) could complicate matters.
Which would you rather see: Tate reuniting with David Tennant on stage or Tate taking over for Steve Carell on The Office?
Read More
Filed Under: