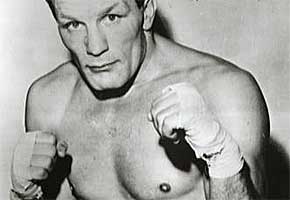 The world of Boxing has been paying tribute to Sir Henry Cooper, who died over the weekend after having been ill for some time. He was 76.
Always a great ambassador for the sport (and for sport in general), Sir Henry and his twin brother George both did well in the ring from an early age, both turning professional in 1954.
Despite a 17-year career which did not see him winning a world championship, it was Henry's two fights against Muhammad Ali which really won him the hearts of British sports fans.
The first, in 1963, was a non-title bout in which he used his trademark left hook — dubbed 'Enry's 'Ammer by the press — to knock Ali to the canvas. It was only a controversial hold-up over a split glove which allowed Ali to gather himself and eventually win the fight, Henry's cuts being too severe to continue.
Once he'd retired in 1971, Henry became a hugely-loved sports commentator and TV personality, devoting a lot of his spare time to raising money for charity. He was voted Sports Personality of the Year twice, and was awarded the OBE in 1969, with a knighthood following on 2000.
David Haye, the UK's World Boxing Association world heavyweight champion, told his Twitter followers that Henry was "a true warrior and a great human being."
Robert Smith, the general secretary of the British Boxing Board of Control, told Sky News: "He was one of the sporting icons… Everyone called him 'Our Enry' and he was much loved. He served boxing wonderfully."
Muhammad Ali told the Guardian: "I was not aware he was ill. I visited with him two summers ago during a brief visit to Windsor as part of the Equestrian Games being held there. He was in good humour and looked quite fit."
"Henry always had a smile for me; a warm and embracing smile. It was always a pleasure being in Henry's company. I will miss my ole friend. He was a great fighter and a gentleman."
A sad day for sports fans? Tell us here.
Read More
Filed Under: