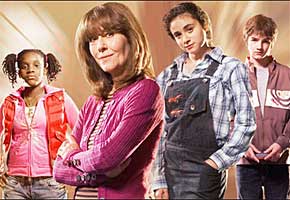 This possibly won't be the most unexpected of news stories, but it's a sad one, nonetheless.
The BBC has confirmed that, contrary to speculation, there will be no further episodes of The Sarah Jane Adventures, following the recent death of Elisabeth Sladen.
It had been thought that the show, a firm favorite on CBBC, could continue in some way, but the channel's executives have decided to finish off the episodes they had been working on, and bring the production to a halt, as a mark of respect to Elisabeth herself.
A statement from the BBC said: "Contrary to press reports today we can confirm that no new episodes of The Sarah Jane Adventures will be filmed following the tragic death of actress Elisabeth Sladen in April, 2011."
"As a tribute to Elisabeth, the six episodes that were recorded with her last year will be broadcast on CBBC, at a date to be confirmed."
Could they have kept it going without Sarah Jane? Tell us here.
Read More
Filed Under: