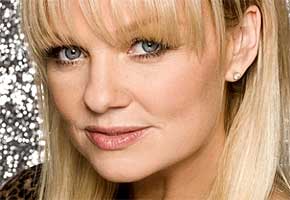 Emma Bunton, the mother formerly known as Baby Spice, has had her second child, a son called Tate. It's unclear exactly when the birth took place but she announced the happy arrival earlier today.
Writing on Twitter, she said: "Our beautiful son Tate has arrived safe and sound! We are all so happy and excited. Thanks and love to you all. Xx"
Emma, and former pop star Jade Jones, already have one son Beau, who is three.
And it seems the state of motherhood has had a lot of beneficial effects in healing the sometimes fractious relationships between all five of the former Spice Girls.
Emma told the Sun: "Because we're all so busy we don't get to see as much of each other as we'd like but when something like this happens the bond we have shines through. It's like a sisterly relationship and that will always be there.
"In fact Scarlet [Mel C's daughter] and Cruz [Victoria and David Beckham's son] have birthdays in a few days so it's great excuse to get together."
Which Spice Girl has managed the best baby name? Tell us here.
Read More
Filed Under: