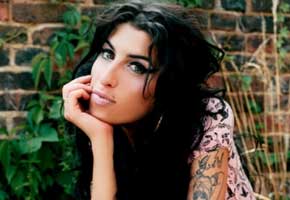 So, Amy Winehouse said yes-yes-yes to rehab? Again?
After some nudging from dad Mitch, the English "Rehab" songstress checked into London's Priory Clinic on Wednesday (May 25) to sort out her substance abuse issues, People reports.
"She wants to be ready for performances in Europe this summer and decided to seek an assessment," a Winehouse spokesperson stated. "She will remain at the Priory on doctors' advice."
Winehouse's entrance wasn't without a little drama. The 27-year-old hitmaker apparently enjoyed a tiny bottle of Smirnoff vodka before walking through The Priory's door. But a friend said that "she's determined, and this is all off her own back."
The source continued: "It's just a lapse. There are ups and downs on the road, and there have been mostly ups recently. But this is a down and she's done the right thing and gone to rehab."
Good for Amy! We really hope she beats her demons this time. Hey Snoop Dogg! Let's help Miss Amy get her "spirit back right" with that a little in-studio collaboration you talked about… yeah?
Read More
Filed Under: