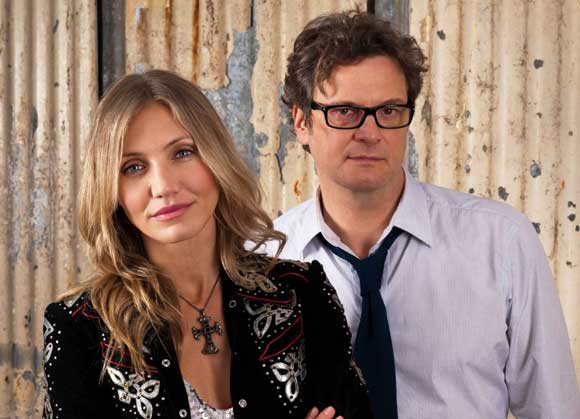 Talk about getting this week off to a splendid start! Feast your eyes on the new Gambit snap featuring a dapper Colin Firth (thank you Collider!).
The Michael Hoffman-directed comedy thriller sees Firth as the suave and swindling art dealer Harry Deane. He and his feisty accomplice, Cameron Diaz's southern-bred rodeo queen — who obviously received some primo air-brushing treatment above — aim to persuade a mega rich art enthusiast (Alan Rickman) into purchasing a bogus Monet. Currently filming in London, Gambit also stars Tom Courtenay, Stanley Tucci and Cloris Leachman.
Below, The King's Speech star chats more about his adventurous upcoming role with Britain's Empire magazine:
http://www.youtube.com/watch?feature=player_embedded&v=fImf-A9bbc4
What do you think about the new Colin Firth Gambit photo? Tell us here.
Read More
Filed Under: