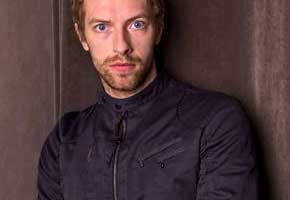 Everyone has a favorite place to go and meet their friends. It could be a coffee house, it could be a park, it could even be a library, if you've all got quiet voices and not very much to talk about.
For Chris Martin of Coldplay, it's a pub. The Boogaloo in Highgate, North London. It's where Chris used to hang out when he was, in his words "a loser" and it's clearly a special place to a lot of people in the immediate area. The fact that some of those people happen to be famous, like Simon Pegg, and British TV presenters Ant and Dec should be neither here nor there.
So when the pub's landlord John Parkhouse, and his wife June, suddenly died within a very short space of time, leaving no means for a decent funeral, it's only right that everyone pulled together to raise the appropriate funds. Chris even flew over from New York to perform a short acoustic set at the pub, as a way of marking how important the place is to him.
He started off by playing the Coldplay song "Wedding Bells," admitting that his is a creative engine which tends to run on pure sentiment. The Sun has the quote: "This is a soppy song. I apologize but it's what Coldplay is all about, and it has made me mill… very happy. Hey, I've got to get paid for all the abuse I get from people like Liam Gallagher."
Of course, having then asked for requests, what does one scallywag shout for? "Wonderwall," which Chris, being a perfect gent, duly played, but not before dragging them up to sing it too. And of course, it's on YouTube!
He ended with a version of Coldplay's "Green Eyes" that featured Simon Pegg on harmonica.
All of which, you would have to admit, would be hard to do in a library.
What's your favorite meeting place? Tell us here.
Read More
Filed Under: