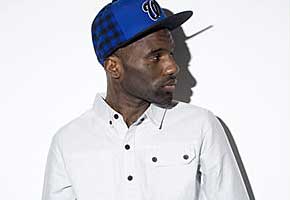 This week's singles chart is dominated not by revolutionary screams against the monarchy nor celebratory odes to a wondrous party, it's strictly business as usual, which begs the question: has pop music forgotten about the Royal Wedding?
Oh sure Facebook hasn't. There was a campaign to get "God Save The Queen" by the Sex Pistols up to No.1, just as there is whenever a notable event happens in the Windsor household. And I'm sure there were other campaigns to get a romantic classic up there too. Getting a song to No.1 in the charts via the magic of a Facebook campaign seems to be a very nowadays (and, let's be honest, pretty weedy) way for people to flex their political involvement muscles without really doing much.
But, taking a look over the Top 40, not a single entry appears to be there to mark this Friday's happy event. And this week's No.1 is exactly the same as last week's, namely LMFAO's "Party Rock Anthem."
There are some changes though. Not least at the No.2 position, where UK rapper Wretch 32 has collaborated with producer/performer Example on "Unorthodox," as song which takes "Fool's Gold" by the Stone Roses as a backbone groove, but instead of sampling it, just remakes it using modern technology.
Here's the video:
Incidentally, can you name the immortal rap troupe who sampled "Fool's Gold" way back in 1990? The answer is at the bottom of the page.*
Elsewhere, Tracy Chapman's song "Fast Car" has received a boost all the way up to No.4, after it was sung by one of the contestants in Britain's Got Talent. Beyonce's "Run The World (Girls)" scoots up to No.18 after only a couple of days, while Bruno Mars's "The Lazy Song" has slowly crept up to No.15 after four weeks, a manner which can only be described as, well, lazy by comparison.
Further down the chart, Starboy Nathan makes his debut at No. 23 with "Diamonds", Jessie J's "Nobody's Perfect" and Tinie Tempah's "Simply Unstoppable" pop up next to each other at No.32 and No.33, Pitbull and Chipmunk battle it out at No.35 and No.37 respectively, and Aloe Blacc finally arrives in the chart with "I Need A Dollar," which has been around for AGES, at No.29.
None of which could be said to capture the true mood of a pre-wedding nation, but there again, this is pop music, if you want hushed reverence, go and talk to Elgar.
For the rest of this week's chart, Radio 1 has the full rundown.
* It was Run DMC, with a song called "What's It All About."
Which song would you send to No.1 to commemorate the Royal Wedding? Tell us here.
Read More
Filed Under: