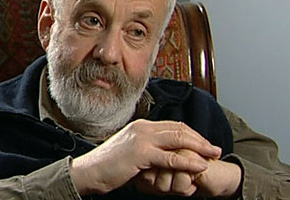 The director Mike Leigh has been discussing the motivation for working the way he does, making films about predominantly working-class characters with dark emotional secrets in their lives, and has come to the conclusion that it's to do with the time in which he grew up, and the fragile veneer upon which society was then based. Oh, and he knows he's got the best actors in the world too.
Speaking to Metro about the new production of his 1979 play Ecstasy, he said: "If I hadn't grown up in a world obsessed with respectability and the done thing, and not talking about anything, I probably wouldn't be doing this. The 1950s were squeaky clean, yet our folks had come out of trauma. They had seen the world all but collapse around their ears."
He continued: "I have a need to capture the texture of the real world and distil it into something that tells a story."
This desire to poke at the walls people erect around themselves is a key reason why he developed the techniques of improvisation and communal creation that drives his working method to this day. Not that he's able to explain exactly how these techniques operate, except to suggest that they are comparable to the unexplained phenomenon of crop-circles. No, really.
He said: "Some are man-made but the majority have no explanation: they are profoundly mysterious. If I talk about them too much it sounds like pretentious gobbledegook. Although with Ecstasy, of course, I was working to a script. The last time I did that was a monumentally bad production of The Life Of Galileo in 1970."
And if that sounds like false modesty, you clearly haven't heard him talking about his last film Another Year, and why he's irked that Lesley Manville didn't win anything at the Bafta Awards:
"If there really is better acting in a film than in Another Year then I want to know about it. And I'm quite sure Ecstasy won't figure in next year's Olivier awards but if there's any better acting on the London stage then I'd also like to know about it."
Do you think We Will Rock You counts?
What's your favorite Mike Leigh film? Tell us here.
Read More
Filed Under: