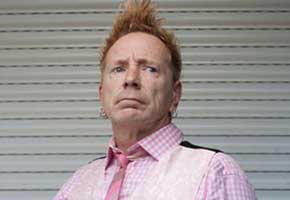 John Lydon certainly keeps things interesting, right? Especially when it comes to talking to the press.
Yahoo! UK (via BANG Showbiz) reports that the ex-Sex Pistols frontman and Public Image Limited principal has revealed that his music career is still plugging along. In fact, the outspoken English rocker believes he has another standout masterwork up his sleeve.
"My best record – that's coming soon," Lydon said. "That's the truth of it — you're so happy and proud of what you've just done."
He added: "The last release thrills you, but then you're back into songwriting again, and you're off into other attitudes and aspects and approaches. I don't think anyone worth their weight in artistic integrity will ever tell you they're happy about something they did in the past. All of us are most happiest with what we have not yet achieved."
Since disbanding the Sex Pistols in 1978, Lydon has gone on to release eight studio albums with PiL. The group, who reunited in 2009, is said to be heading into the studio sometime this year to record what would be their first set of new material since 1992's That What Is Not. They kick off a two-month European tour in Barcelona, Spain on May 26.
Here's "Seattle" from PiL's 1987 LP, Happy?, for your Monday afternoon:
Read More
Filed Under: