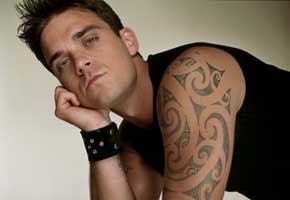 Robbie Williams really, really loves life in California.
While he and his now-wife, Ayda Field, briefly lived in his native UK in 2009, the Take That crooner has been a regular Los Angeles resident since 2006. He far prefers La-la land's sunny disposition, even if he finds it to be a little "shallow," over dear ol' Blighty.
"I live in L.A. and everything is very positive, where people say 'Thank you, have a nice day' and all that sort of business," Williams recently told The Sun. "It can be shallow but I like it."
He added: "But you come to England, you get off the plane and you say, 'Have a nice day' and they go, 'It's probably not gonna be. I'm gonna see something awful today'."
Oh Rob, don't ya think you're being a touch dramatic?
Read More
Filed Under: