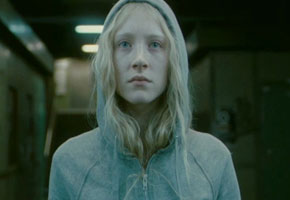 As filmmaker Peter Jackson moves forward with the production of two Hobbit movies, Saoirse Ronan continues to dance around the question of whether or not she'll be involved.
There's been talk that the 16-year-old Irish actress has been hired to play the elf Itaril.
When asked about her participation she told me, "I would like to wear elf ears, because I think pointy ears would suit me."
But Ronan didn't confirm that she'd been definitely cast in the production. She said, "It would be fun to do. It's a film that the whole world is waiting for — and to be involved in something like that for any of the cast members is great."
Tom Brook's reports on cinema can be seen every Tuesday and Thursday morning on BBC America.
Read More
Filed Under: