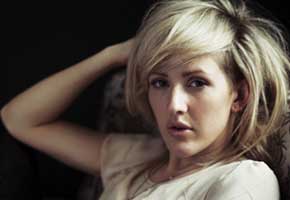 Congratulations to Ellie Goulding! The Sun reports that the lovely English singer/songwriter has been asked to perform at Prince William and Kate's wedding reception tomorrow (April 29).
"Wills and Kate are huge fans of Ellie and were keen to sign her up," an insider revealed. "Her music goes down well with the young ones, plus a few of the older guests will be nodding their heads along."
The source added: "They really wanted a top British talent and the couple are delighted Ellie agreed to perform. She can't wait — although she's a tad nervous."
Talk about the gig of a lifetime for the 24-year-old "Starry Eyed" songstress!
Perhaps she and Sir Elton John will belt out "Your Song" together? Goulding's cover of John's 1970 classic peaked at No. 2 on the UK Charts last December. Her debut album, Lights, also arrived stateside in March.
Read More
Filed Under: