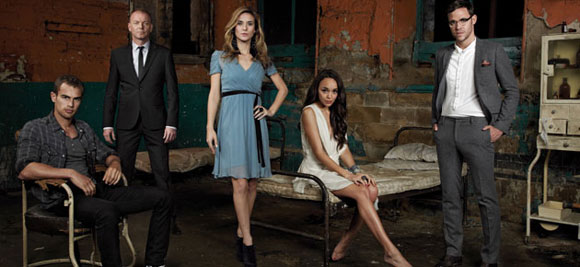 Fans may still be reeling over Being Human's stunning third season finale. (I think I heard a collective NOOOOOO! the night the episode aired.) But late yesterday, BBC America confirmed that it will co-produce Season 4, which is set to air on the channel in Spring 2012.
Meanwhile, the channel also firmed up dates for two additional sci-fi co-productions. The frontier drama Outcasts, starring Ugly Betty's Eric Mabius, is scheduled for a Saturday, June 18 premiere, while the haunted apartment thriller Bedlam, starring Will Young, will bow Saturday, October 8. All three will air in the Supernatural Saturday block, home of Doctor Who.
Speaking of Will Young, the most hardcore Anglophiles will recognize him for his British pop star career. Before there was a Kelly Clarkson or a Carrie Underwood, he was the world's first Idol way back in 2002. And he's made some quite enjoyable music over the years. Check out his 2008 hit, "Changes," which is creamy soul reminiscent of vintage (and therefore good) Simply Red.
Read More
Filed Under: