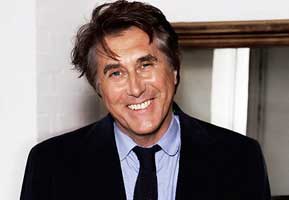 Not a good week for the elder rock guys. First, Bee Gee singer Robin Gibb was rushed to the hospital with stomach pains, and now Bryan Ferry is reportedly quite sick? Yikes!
According to The Daily Mail, the Roxy Music frontman was slated to attend an Olympics 2012 event on Tuesday (April 5), but landed in a London hospital for tests instead. A representative for Ferry has dismissed rumors that the 65-year-old "Slave to Love" crooner had suffered a heart attack.
"Bryan has been rough for some time and he felt event worse today," said a friend. "So, he thought it was best for the doctors to look into it. We're all obviously very concerned for him."
Ferry has had a jam-packed year thus far, performing shows throughout the UK as well as Australia and New Zealand with Roxy Music. A lengthy tour in support of his latest solo LP, Olympia, is set to kick off in Tel Aviv, Israel on April 19.
Get well soon, Bryan!
Read More
Filed Under: