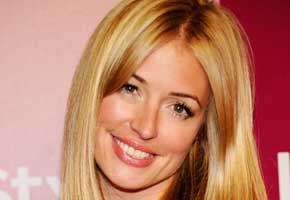 English media personality Cat Deeley is looking to test her acting chops, reports The Sun.
The host of BBC America's Royally Mad has reportedly signed on for a "sizeable part" in Ricky Gervais' forthcoming dwarf sitcom, Life's Too Short.
As we previously shared, the show will feature English actor and fellow Harry Potter alum Warwick Davis as "an ego-maniac head of a talent agency for other little people." Johnny Depp is set for one episode, while Gervais and his longtime collaborator, Stephen Merchant will frequently star. As for Deeley's upcoming role, no other details have been revealed. The series is slated to start filming in May, and will be broadcast on HBO in the U.S. and on BBC2 in the UK.
"Cat's long been keen to break into acting," a source revealed. "Ricky thinks she's a class act and has made it happen for her. It's a major role."
Earlier this year, Deeley played a Vice Principal Winslow in an episode of the Disney sitcom, Shake It Up!. Check it out below:
Read More
Filed Under: