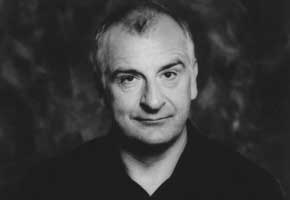 Douglas Adams's lost Doctor Who serial, "Shada," is set to be novelized by BBC Books, The Guardian reports.
The late Hitchhiker's Guide to the Galaxy author — who had written previous episodes of the sci-fi series — scripted the six-part drama in 1979 as a conclusion to the classic show's 17th season, which featured Tom Baker as the Fourth Doctor. However, production on "Shada" was halted and never resumed. Now, Doctor Who scriptwriter Gareth Roberts has been enlisted to tell Adams's story in novel form set for a March 2012 release.
BBC Books editorial director Albert De Petrillo says, "Douglas Adams's serials for Doctor Who are considered by many to be some of the best the show has ever produced. 'Shada' is a funny, scary, surprising and utterly terrific story, and we're thrilled to be publishing the first fully realized version of this Doctor Who adventure as Douglas originally conceived it." io9 looks at the various attempts to salvage the aborted "Shada."
Doctor Who will have a presence at this year's Wondercon. On April 3, Nerdist host Chris Hardwick will moderate a panel featuring Neil Gaiman (yes, THE Neil Gaiman who wrote an episode for the new season), director Toby Haynes, and Mark Sheppard, who is a guest star in the two-part season opener on April 23.
Speaking of Gaiman's forthcoming episode, a title has been released. Click on at your own risk.
Has current Doctor Who showrunner Steven Moffat been teasing the new season via Twitter?
From the whoosh of the TARDIS materializing to the wobbling whir of the sonic screwdriver, Doctor Who is renowned for making some fantastic noise. Den of Geek selects the 10 best sound designs from classic Who episodes.
Also from Den of Geek: why you should watch the 15-second Doctor Who new season teaser carefully:
Speaking of the TARDIS, even Farmville is not off-limits from a Doctorly visit.
In Whovian fashion news, Forbidden Planet has been dazzling us with their ingenious t-shirts overlaid with images of various Doctors' costumes. So, now in 90-degree weather, you can dress like Colin Baker's Sixth Doctor without risking heatstroke.
Why have there been so many ginger companions in the TARDIS, including Catherine Tate's Donna and Karen Gillan's Amy Pond? Kasterborous's Greig Byrne has a theory.
Flick Filosopher gazes at Tom Baker, a.k.a. the Fourth Doctor.
A Penn State researcher is working on a book about Doctor Who and the autism spectrum and wants fans to become involved in her study, the Doctor Who News Page reports.
MacKenzie Wilson contributed to this post.
Read More
Filed Under: