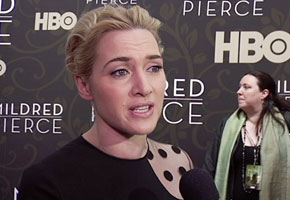 In a new HBO mini-series premiering this weekend, the Oscar-winning Kate Winslet will be seen as Mildred Pierce, taking on the iconic role that brought Hollywood legend Joan Crawford a Best Actress Academy Award in 1946.
Mildred Pierce is a story set in Depression-era America. It chronicles the struggles of a single mother acutely aware of her social position.
Even though she manages — through her business skills — to improve her economic fortunes, she never resolves her complicated relationship with Veda (Evan Rachel Wood), her ambitious, scheming, and mean-spirited daughter.
The new mini-series doesn't draw on the 1945 Hollywood film noir for inspiration: it goes back to the original 1941 Mildred Pierce novel for its source material.
Kate Winslet told me it was a role that she just couldn't resist.
Tom Brook's reports on cinema can be seen every Tuesday and Thursday morning on BBC America.
Read More
Filed Under: