What's trending on Twitter in the UK today? Soccer star Kolo Touré is under suspension after failing a drug test, and playwright Alan Bennett delivers spirited remarks in support of Britain's libraries.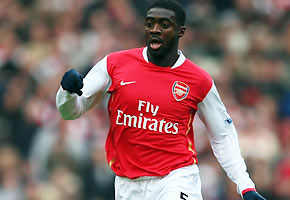 Kolo Touré
It still hasn't been announced what drug showed up in Touré's drug test, but the Manchester City defender's former manager, Arsène Wenger, told a press conference that it was a diet pill recommended by Touré's wife. Here's how The Guardian reported Wenger's explanation: "He wants to control his weight because that's where he has some problems and he took the product of his wife," the Frenchman said, before quipping: "Never trust your wife! That is how he was caught."
Needless to say, Wenger's comments added more fuel to the fire.
@and67k: time to be a man and admit you've been caught out. Don't blame the wife!
@banjaxer: As I said 24 hours ago – there is a genuine innocent explanation for the positive test. Substance detected not illegal drug.
@LiterallyJamie: Breaking news: Kolo Toure "deeply regrets" spending the night before the Manchester derby at Charlie Sheen's house.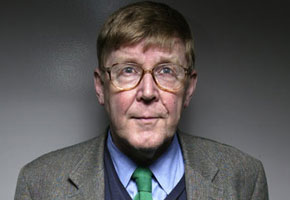 Alan Bennett
Playwright Alan Bennett created a stir, defending books, at World Book Night in Trafalgar Square. World Book Night's founders claim that the event, which will culminate in a million volume book give-away, is "the most ambitious and far-reaching celebration of adult books and reading ever attempted in the UK and Ireland." During opening ceremonies, Bennett used his speech to attack the British government for closing libraries all over the country, which he called "child abuse."
The support for Bennett's comments was vigorous and immediate — people in attendance tweeted within minutes.
@ViragoBooks: Alan Bennett calls the closing of libraries 'child abuse' and said that libraries was how he learnt to read as a child. #worldbooknight
And audio was tweeted quickly as well:
@billt: Audioboo: Alan Bennett at #worldbooknight launch http://boo.fm/b294030
@gnei11: Alan Bennett was so angry after giving his "closing libraries is child abuse" call, he just buggered off stage mid sentence. Love. Him.
Read More
Filed Under: