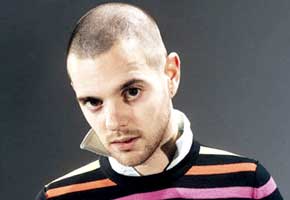 Since revealing in January that The Streets' latest album, Computers and Blues, would be the last, Mike Skinner apparently has his in eye on another music venture.
According to The Sun, the British rapper/musician is working on a film score for the upcoming The Inbetweeners movie. Skinner is reportedly a huge fan of the BAFTA-winning comedy show showcasing the various male-centric perils of Will, Simon, Jay and Neil. The film is expected to open in August, which will see the lads vacationing in Crete.
"Mike is the perfect fit," said a source. "All the material he is writing for the film is new. He is really excited about the whole thing."
Glad to hear that Mike's still in the game. A perfect fit indeed.
Read More
Filed Under: