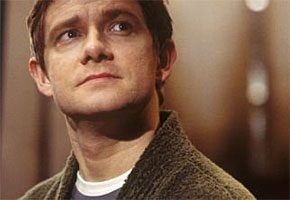 You'd think, if you were the director of three of the most popular films of…well it's a very long time…you'd have no trouble getting the prequel made, right? I mean no-one stood in George Lucas's way when he was putting The Phantom Menace together, did they? Oh sure, they SHOULD have, but they didn't.
The point is, Peter Jackson's production of The Hobbit — y'know, the first story in J.R.R. Tolkien's fantasy series, and his introduction to the world of Middle Earth, as inhabited by the people in The Lord of the Rings — has been beset with a series of hold-ups and calamities which would've seen a lesser film buckle like a paper cup under a cow's hoof.
Apart from the primary problem of getting a director — Guillermo del Toro was originally supposed to be directing — there have been issues with getting the movie financed, a fairly big argument with acting unions over what to pay the cast, another one about how to distribute the film, and a perforated ulcer (with accompanying surgery) for Peter Jackson. Now things appear to be back on track, and BBC News is reporting that principle photography has finally begun in New Zealand.
That means we won't be seeing too much of our much-loved Martin Freeman over the next couple of years, as his is the starring role, that of Bilbo Baggins. Being Human's Aidan Turner and Robin Hood's Richard Armitage have also been cast.
The film will be split into two halves, the first of which is planned for release around Christmas 2012…unless anything ELSE happens, obviously.
Does anyone else actually prefer The Hobbit to Lord of the Rings? Tell us here.
Read More
Filed Under: