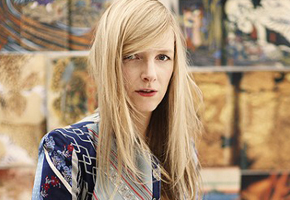 There has been an avalanche of stories in the wake of a London Sunday Times report (subscription required) that Kate Middleton has chosen Sarah Burton as her dress designer. However, The Independent quotes a source close to Burton as saying, "It's not true." Burton, 36, has led the Alexander McQueen label since McQueen's suicide last year. Burton has designed clothes for the likes of Lady GaGa, Sarah Jessica Parker, Gwyneth Paltrow, and Michelle Obama, The Sun notes. If the report is correct, the choice is a bit of a surprise. Middleton's clothes are usually classically conservative, while Burton's designs are "luxurious, over-the-top and exciting," The Mirror says.
In other royal-related news:
– The official royal wedding website has posted a biography of Kate and three photos from her childhood. Some tidbits from her biography include that she attended nursery school in Amman, Jordan, where her father worked for 2½ years; she went to high school at Marlborough College where she was something of an athlete, "particularly high jump;" and in her year off between high school and college, she "crewed on Round the World Challenge boats in the Solent." (The Solent is a strait separating the Isle of Wright from England's mainland.)
– Bollywood is coming to Buckingham Palace, Masala.com reports. The site says that Indian choreographer Sandip Soparrkar and wife Jesse Randhawa will perform at Kate and Prince William's wedding reception. The couple will perform "a combination of Bollywood dances and the English Waltz." Saparrkar and Randhawa also danced at the wedding of pop star Katy Perry and comedian Russell Brand.
– Even if you're a royal, with platoons of aides at your disposal, you still need a wedding planner. That task has fallen to Lady Elizabeth Anson, the Queen's first cousin once removed and founder of London's Party Planners. Anson, 69, has done party planning for more than 40 years. She has worked on events such as the Queen's 80th birthday party in 2006, and has also worked for Sting, Tom Cruise and Mick Jagger, The Telegraph reports.
– Engineers at Fort Amherst in Chatham have their work their cut out for them. The Fort has received permission to perform a 21-gun salute to the royal newlyweds after their Westminster Abbey service, BBC News reports. There's only one small problem: the cannons have not been used in a 21-gun salute for more than 100 years. The salute will be fired by re-enactors from the Napoleonic Association. "The chance to fire a full royal salute of 21 guns is a very rare honor for a non-military organization," said project coordinator Glenn Robinson.
– Although the royal family will pay the costs of the wedding festivities, they will not bear the costs of security. And those costs are so high that London's Metropolitan Police are asking the British government for money, The Daily Mail reports. Since the wedding day is a bank holiday, police will be paid double-time. Thousands of police are expected to line the parade route, and others will conduct surveillance from rooftops. The Metropolitan Police estimates the cost at £20 million ($32.5 million). By contrast, security for Prince Charles and the late Princess Diana's wedding in 1981 cost £12 million ($19.5 million) in today's dollars.
Read More
Filed Under: