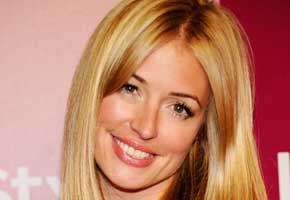 Think you're a loyally royal American? Wait 'til you get a load of the stars of the two-part BBC America special, Royally Mad, hosted by So You Think You Can Dance's Cat Deeley. After a coast-to-coast casting search, the channel today announced the five people selected to join Deeley on a London tour of all things royal, including locations central to the April 29 wedding between Prince William and Kate Middleton. Royally Mad premieres Tuesday, April 12 at 10 pm EST.
Via BBC America press release today:  "After its nationwide search to find the country's most devoted Royal fans, BBC AMERICA today unveils the five finalists who will join Cat Deeley on a whistle-stop tour of Royal London, as part of its original program, Royally Mad.
"From an air steward to a wedding planner, the finalists come from all over the U.S. and include two life-long friends who live on opposite sides of the country and haven't seen one another in 10 years. The one thing they ALL have in common – they ADORE the Royal Family. BBC AMERICA's Royally Mad will give them the chance of a lifetime: to visit some of the places associated with the Royal Family and the Royal Wedding and meet some of the people who know Kate and William and who are involved in the upcoming nuptials.
"Perry Simon, GM Channels, BBC Worldwide America says: 'When we set out to cast Royally Mad we were looking for Americans from all over the States, whose enthusiasm and delight in all things Royal set them apart from everyone else. And that's just what we've found in our final five. They are both passionate about, and have a genuine affection for, the Royals and these qualities lie at the very heart of our show. I've no doubt they will have a fantastic time with Cat in London and that this will shine through when Royally Mad premieres on BBC AMERICA on April 12.'
"Revealed for the very first time, the Royally Mad Final Five are:"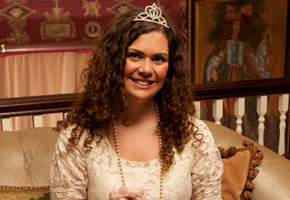 Holly Passalaqua and Karen Bishop
"29-year olds Holly and Karen grew up in Jackson, Mississippi, where they met and became life-long friends thanks to their mutual admiration of all things Royal. On the day Princess Diana died both girls stayed talking on the phone for hours to mourn the loss of their beloved icon. Although both women went their separate ways after high school they made sure to stay in touch via phone, email – and more recently via Facebook – on the anniversary of Diana's death.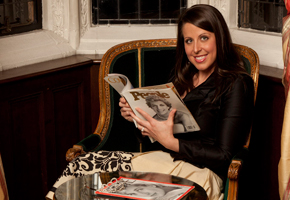 "Holly currently resides in LA with her two cats – Prince William and Prince Harry – and writes a pop culture blog called Sweet Girl Sometime where she frequently posts about Will and Kate. She claims that some of her fondest memories growing up were around the royal family, and to have inherited her love for all things Royal from her mother, who used to write to Prince Charles as a girl.
"Karen is newly married after pursuing a career in Washington DC and is back living in her hometown of Jackson, Mississippi. She has forever dreamed of becoming a princess. Karen loves that Kate has grown up in a regular family and therefore has an understanding of the people."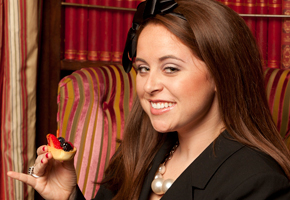 Allison Lackey
"Allison hails from Chicago, Illinois and is a self-proclaimed '5-foot nothing, show tune singing, big haired beaming 24-year-old.'  Her interest in the Royal Family first began while watching her mother mourn the death of Princess Diana and she has been fascinated with them ever since. Since the Royal Engagement Allison has become a full-on fanatic. Every morning she wakes up to her Google alerts for the latest information about Kate and William, and as a Christmas present, her boyfriend bought her a replica of Diana's blue sapphire engagement ring. Allison has already requested April 29 off work so she is able to celebrate the nuptials and she is hosting a bachelor party for Kate in Chicago. Allison is working hard to learn the history and traditions of the Royal family while trying to better understand them."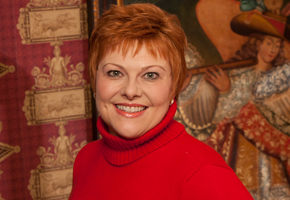 Lori Butler
"A self-proclaimed walking encyclopaedia of Royal Trivia, Lori Butler lives in La Vergne, Tennessee. She is completely fixated with not only royalty, but also weddings: she's a certified wedding planner and can't think of anything better than a combination of the two: the Royal Wedding. Lori has had a serious obsession with the Royal Family for as long as she can remember, amassing a vast collection of memorabilia. She remembers staying up all night to watch the wedding of Charles and Diana (even though she was 9 months pregnant with her daughter at the time) and even convinced her daughter to get married on the 25th anniversary of the wedding."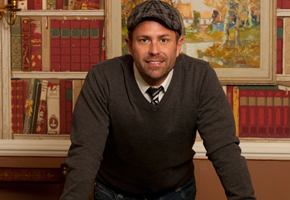 Rich Lorich
"Despite working as a flight attendant and traveling all over the world, 41 year old Rich from L.A. has never been to London! Rich recalls right where his addiction to royalty began: July 29 1981 – the wedding of Charles and Diana. While the other boys were outside, Rich was watching the Royal nuptials on a six-inch black-and-white television. Rich is not only fascinated with William and Kate, but everything Royal in general and claims to know way too much about the entire Royal Family. He can't wait for April 29 because he sees William and Kate's marriage as a second chance tor the world to watch a real life fairytale from the beginning."
"Royally Mad is the latest addition to BBC AMERICA's robust Royal Wedding programming. The channel has already aired two original BBC World News America specials, William & Kate: Modern Monarchy and Modern Monarchy: Here & There with an additional BBC World News America special Modern Monarch: Do's and Don'ts premiering later this month. The channel has also recently announced the acquisition of six further Royal-themed documentaries for BBC AMERICA which will premiere in the week leading up to the Royal Wedding. Part one of Royally Mad premieres Tuesday, April 12, 10:00 p.m. ET/PT and part two of Royally Mad premieres Tuesday, April 19, 10:00 p.m. ET/PT."
Watch excerpts from the cast's audition tapes below:
Read More
Filed Under: