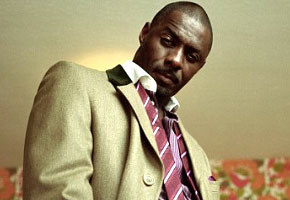 I believe some "Cheers" are in order: British actor Idris Elba took home an NAACP Image Award for his role as the gifted, self-destructive detective John Luther on the BBC America thriller, Luther. The much in-demand star was named Outstanding Actor in a TV Movie, Mini-series, or Dramatic Special at the ceremony last night (March 4). Halle Berry, Denzel Washington, Tyler Perry, Sofia Vergara, and Vanessa Williams were among the evening's other big winners.
To see Mr. Elba in action and to hear his own thoughts on the gritty series, check out an extended Inside Look of Luther's first episode.
According to the official website, the annual NAACP Awards "celebrate the outstanding achievements and performances of people of color in the arts as well as those individuals or groups who promote social justice." For the full list of NAACP Image Award winners, click here.
Read More
Filed Under: