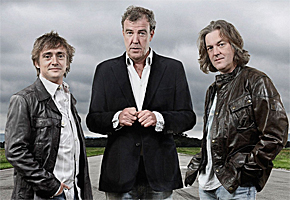 OK, now this might be one of those stories which is best filed under "wishful thinking," "poetic license," or even "is this wise?," but it seems that one of the stars-in-a-reasonably-priced-car in the next series of Top Gear might also be one of the heirs to the throne.
Prince Harry is reported to be considering appearing on the show, when the 17th series begins in June, and he'll be doing their speed-trial lap in a Kia Cee'd, to boot.
The Sun is running a story which quotes an unnamed source, saying: "The prince is a massive Top Gear fan and is dying to give the Kia a spin. He loves driving and ideally he'd like to beat Tom Cruise just for the boasting rights."
The visit would also be a way for Harry to raise awareness of the role the Armed Forces are currently playing, particularly in Iraq and Afghanistan, and he'd be using his visit as a chance to bring some of his army mates along, if only to get Richard Hammond's autograph.
There's even some conjecture that the Ministry of Defence could be lending the team some of their equipment to play with. Let us all hope, in the name of international peace and decorum, that this last idea is quickly put to one side in all the excitement, hmm?
OK, Tom Cruise or Prince Harry. Who's going to win? Tell us here.
Read More
Filed Under: