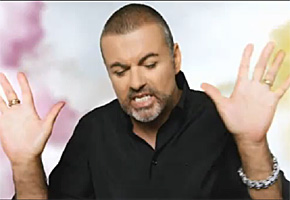 The story of this week's chart is one of surprising highs, surprising lows, and those four songs that were stuck in pole position last week descending slowly, and in perfect formation.
It starts with Nicole Scherzinger. Now, when Nicole made her first swipe at solo stardom outside of the Pussycat Dolls, a couple of years ago, it did not meet with universal approval, especially in Blighty. Somehow it all seemed a bit too labored. There was a lot of heavy breathing, but not much in the way of a melody you could whistle.
This time around, with the groundwork nicely laid by her last single "Poison", Nicole has remembered to bring the tunes with her, and her reward is to finally biff Adele's "Someone Like You" off of the No. 1 spot.
The irony is, Adele's song received a LOT of promotion across the BBC's Red Nose Day charity telethon on Friday night, so there's every chance it might pop back up next week, once the extra sales are totted up. TV does rather seem to suit that song, after all.
Speaking of Red Nose Day, there are two new entries in this week's Top 40 which directly raise funds for the appeal. The Wanted (boyband, relatively new) have the official campaign song, which is "Gold Forever", and George Michael has done a very strange, robot slow-jam version of New Order's "True Faith". It would tempting to say that their respective chart positions — No. 3 for the Wanted, No. 27 for George — were influenced primarily by TV exposure and the temporary hotness of a new pop act. But George's song is a bit rubbish, so it's most likely to be that.
And here it is:
Hot new pop bands are also represented at No. 10, as the UK girl group Parade have their first hit with "Louder." the trick with their song seems to be finding a way to experience it from start to finish without mentioning The Saturdays. Many have tried, many have failed.
Which just leaves the curious phenomenon of those records that held the top four last week. They've been knocked down from their lofty perches, sure, but they've all stayed exactly where they were relative to each other. Which means a) Adele and Jessie J are still keeping a firm foot on Lady Gaga's head, and b) were it not for the Wanted and Nicole, we would STILL have the same Top 4.
For the rest of this week's chart, Radio 1 has the full rundown.
What's your favorite charity pop song? Tell us here.
Read More
Filed Under: