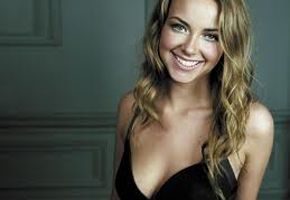 Charlotte Church is currently looking for a new record deal, after parting company with Power Amp Music — the label that put out her last album Back To Scratch only six months ago.
That album, a more folky, introspective collection than either her previous pop-soul collection Tissues and Issues or the classical recordings on which she made her name, was released on her own label, Dooby Records, via a deal with Power Amp.
Now that deal is over, and the Mail On Sunday is reporting that Charlotte may even have to pay back some of the money, as she now won't be delivering a second album.
The split is being blamed on disagreements with the label over how best to promote her music, and how to run her label. Charlotte had planned to tour America with Back To Scratch, but Power Amp had refused to bankroll the trip.
Charlotte's management told the Mail her decision to leave was mainly to prevent further financial heartache: "All I can really say, because of the confidentiality issues, is that it was in Charlotte's financial interests to do so before the agreement entered the second year of its term."
A spokesman for Power Amp gave this philosophical response: "It didn't work out with Charlotte and that's fair enough. There was no falling out. It was a mutual decision. They decided to exit the deal."
What should Charlotte do next, musically speaking?
Read More
Filed Under: