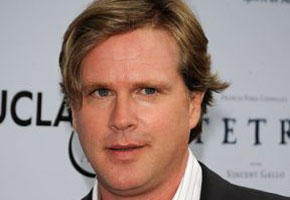 It's been a massive week for the British Invasion of television, especially for NBC. As reported yesterday (March 3), James Callis and Jamie Bamber have been cast in the network's new supernatural cop drama, 17th Precinct. Now, Cary Elwes (The Princess Bride, Hot Shots!) is set to sizzle things up on David E. Kelley's forthcoming Wonder Woman reboot.
According to The Hollywood Reporter, the 48-year-old English acting vet will portray leads boss of Wonder Woman's (Adrianne Palicki) corporation, Themyscira Industries. With Elizabeth Hurley starring as the wicked scientist Veronica Cale, there's sure to be loads of sexy drama ahead, right? We can't wait!
And we can't wait to see Elwes do his best George Harrison impression in 2012's Yellow Submarine remake.
Read More
Filed Under: