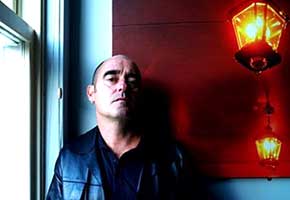 While he hasn't performed with his former Oasis mates in over a decade, Paul "Bonehead" Arthurs has rallied around Liam Gallagher's new band, Beady Eye.
"I saw them in Glasgow and Manchester and I think it's the best I've heard Liam singing, ever," Bonehead told Scotland's Daily Record. "He's totally on form. Beady Eye are just going to get bigger and better."
The Manchester-bred guitarist, who's keeping busy these days playing with his ex-Vortex bandmate John Mackie, goes on to say that Liam and Noel Gallagher's 2009 split is actually a positive thing.
"I was glad because Liam would go to the right, Noel would go to the left and the music industry needs both doing their own things," he explained. "It's going to be good for music."
And contrary to what some might think, he didn't battle Liam and Noel in some crazy drawn-out fight when walking away from the chart-topping Britpop act in 1999. In fact, he said he'd gladly join 'em for a charity concert should the opportunity ever present itself. That would be something, yeah!
"I'd play with them for a charity gig, of course," Bonehead said. "We never fell out. People thought we had a dramatic fall-out and a fight but we never."
Speaking of Beady Eye, Liam and company will embark on a three-date U.S. run in June. Will you be there?
I'm feeling a little "Rock 'N' Roll Star" on this early Friday afternoon. Enjoy!
Read More
Filed Under: