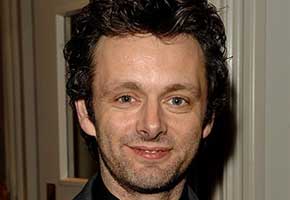 The plot thickens…
A while ago we told you that Nicky Wire, the bass player for the Manic Street Preachers, was writing a script for the new Doctor Who series, which starts on BBC America on April 23rd. We also said he really wanted Michael Sheen to play a role, especially after his astonishing turn as a love-addled chess master in their video for "(It's Not War) Just The End Of Love."
Well, now it seems that both of these things are coming true, but not at the same time. There is a Nicky Wire script, it's about Dylan Thomas, and Michael Sheen is appearing in this series of Doctor Who, but he's not in Nicky's story.
Michael is set to appear in a story written by Neil Gaiman — NEIL GAIMAN THOUGH! — in an adventure which also features former Coronation Street star Suranne Jones. Or maybe appear is the wrong word, because all anyone will say is that he's going to "voice" a character.
And the source of this confirmation? Neil Gaiman himself. Apparently, the Nicky Wire rumor had been put to Michael during a visit to the Royal Welsh College of Music & Drama, and he'd confirmed his involvement in the show.
With the cat now firmly out of the bag and heading for the nearest open window, Neil tweeted: "It's true."
Of course, if you bear in mind Michael's uncanny ability to play pretty much anyone ever, his involvement doesn't really give us much to go on in terms of a) where the story is set or b) when the story is set.
But MY CRIKEY it's bound to be a good 'un…
What's your favorite Michael Sheen performance? Tell us here.
Read More
Filed Under: