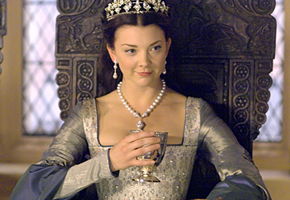 Add two more to the growing list of Brits nailing down U.S. pilots this year: Natalie Dormer, who plays the slinky, sexy Anne Boleyn on The Tudors (as seen on BBC America), has been cast in ABC's Poe, Deadline reports. As the title implies, the show focuses on Edgar Allan Poe (Christopher Egan), who as "the world's first detective," solves mysteries in 1840s Boston. Dormer will play Celeste, whom Deadline bills as a "a beautiful spitfire, with a firm moral center — the logical yin to Poe's wildly theoretical yang. She owns the newspaper for which Poe writes, having inherited it from her fiancé who died in mysterious circumstances."
Poe is yet another period drama for Dormer. The Tudors, of course, is set in the era of Henry VIII. Here's a bit of Dormer from that series: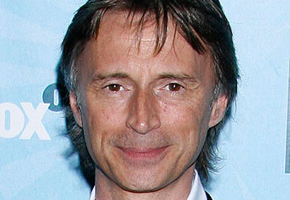 Meanwhile, Robert Carlyle, famous for his parts in Trainspotting and The Full Monty, has joined the fantasy series Once Upon a Time, also for ABC. He's set to play Rumplestiltskin in the drama about "a woman drawn into a town where the magic and mystery of fairy tales may be real and hold the key to unlocking the mysteries of her troubled past," Deadline reveals.
Here's Carlyle in that memorable but gruesome pub fight scene in Trainspotting. Audio is very NSFW.
Read More
Filed Under: