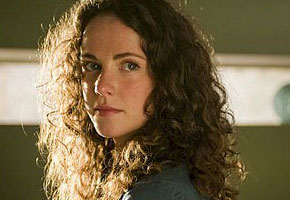 Brighton is a popular resort town on the southern coast of England, but it's not exactly a place you might seek out in wet, windy late February. That is, unless you're a fan of British television.
BBC Showcase, known as the world's biggest TV trade show by a single distributor, makes its current home in the city, and every year, hundreds of TV buyers migrate there to screen hours of British programming and hopefully secure acquisition deals. (Doctor Who and Wallander are examples of show that generated significant buzz at Showcases past.) The event is a bit like Cannes Film Festival, but without all of the couture gowns, paparazzi, and rampant Francophilia.
However, Showcase is not without glamour. Visitors get a chance to rub shoulders and knock back cocktails with celebrities. I'm told that Rupert Penry-Jones, Marc Warren, Philip Glenister, Amy Manson, Primeval couple Andrew Lee Potts and Hannah Spearritt, and MI-5 stars-turned-marrieds Keeley Hawes and Matthew Macfadyen were just a few of the famous faces at Sunday's Opening Night Gala Dinner. Ms. Manson, best-known for her roles as Daisy the vampire on Being Human and Alice Guppy on Torchwood, particularly turned heads with her beauty. Are we seeing the birth of a new star?
While I'm grounded here in New York, my sources in Brighton are keeping me well up-to-date with the goings-on at Showcase this week. Stay tuned for further details…
Read More
Filed Under: