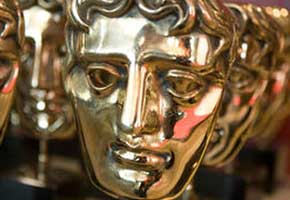 As the seemingly endless, Louboutin-shod march to the Academy Awards on February 27 continues, all eyes will focus on London this Sunday (February 13) evening when the British Academy of Film and Television Arts hands out its coveted BAFTA awards.
Think of it as Oscars East. Every year, the BAFTAs predict which way the Oscars will go but also toss in a surprise or two just to keep things fun. Last year, for example, home team favorites Carey Mulligan (An Education) and Colin Firth (A Single Man ) picked up BAFTAs for Leading Actress and Leading Actor respectively though Oscars in the equivalent categories went to Sandra Bullock (The Blind Side) and Jeff Bridges (Crazy Heart).
The big matchup this year at the BAFTAs, just as it is at the Academy Awards, will be between The King's Speech and The Social Network for Best Film. Other nominees: Black Swan, Inception and True Grit. The Fighter, which some in Hollywood believe could sneak in for a Best Picture win at the Oscars, failed even to score a BAFTA nomination for Best Film.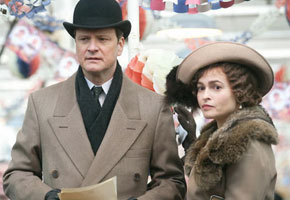 Doing double duty, The King's Speech also is a contender in the local booster category: Outstanding British Film. Its competitors are 127 Hours (directed by Slumdog Millionaire's Danny Boyle), Another Year, Four Lions, and Made in Dagenham.
Colin Firth stands an excellent chance of collecting his second BAFTA in a row for his eloquent turn as a stuttering King George VI in The King's Speech. His competitors include The Social Network's Jesse Eisenberg as well as Javier Bardem (Biutiful), Jeff Bridges (True Grit) and James Franco (127 Hours).
Annette Bening must compete against her The Kids Are All Right co-star Julianne Moore for Leading Actress, as well as favorite Natalie Portman (Black Swan). Also nominated: Hailee Steinfeld (True Grit) and Swedish actress Noomi Rapace (The Girl with the Dragon Tattoo).
British performers who failed to land Oscar nominations but will have their moment at the BAFTAS include Lesley Manville (Another Year) and Miranda Richardson (Made in Dagenham), who both are up for Supporting Actress. They'll face off against favorite Helena Bonham Carter (The King's Speech), Amy Adams (The Fighter) and Barbara Hershey (Black Swan).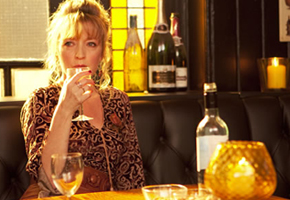 Just as heavily stocked with Brits is the Supporting Actor category, where nominees include the Welsh-born Christian Bale (The Fighter), Andrew Garfield (The Social Network) and the late Pete Postlethwaite (The Town). Also in the running: Geoffrey Rush (The King's Speech) and Mark Ruffalo (The Kids Are All Right).
As always, probably the most hotly contended category in the BAFTAs is the Rising Star Award, a popularity contest in which the winner is picked by public vote. (Sorry, voting is open only to United Kingdom residents.) This year's nominees: Gemma Arterton, Andrew Garfield, Tom Hardy, Aaron Johnson, and Emma Stone.
For a full list of nominations, check out our recap here.
Read More
Filed Under: