What's trending on Twitter in the UK today? Catherine Zeta-Jones becomes a Commander of the Order of the British Empire and Frank Tuner announces his new album!
CBE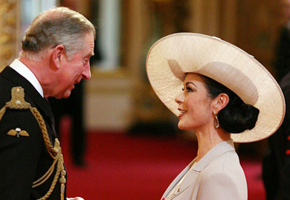 Academy Award-winning Welsh actress Catherine Zeta-Jones was made a Commander of the Order of the British Empire (CBE) today by Prince Charles. She received the honor as recognition for her services to the film industry as well as her charity work. According to BBC News, Zeta-Jones stated, "[a]s a British subject I feel incredibly proud… At the same time it is overwhelming and humbling."
@judyihart: congrats to Welsh actress Catherine Zeta Jones for receiving CBE title…it's a long time coming!
@BenjamDavid: CBE in Catherine ZJ's terms is a Celebrity Boosting Effect.
@blindbrotherhod: C Zeta Jones given a CBE …3rd highest in rank of order of chivalry… words fail, I can only shake my head in despair
Frank Turner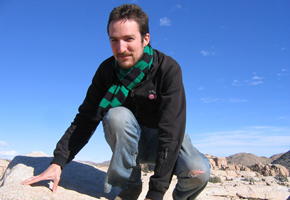 Former Million Dead frontman Frank Turner has announced the title for his new album title, England Keep My Bones, as well as the dates of his next UK tour. The tour will consist of 18 shows from May 9-30, including the Liverpool Sound City Festival and the Brighton Great Escape Festival. The new album will be released on June 6 in the UK and June 7 everywhere else.
@ME_Gigs: Frank Turner names new album and announces UK tour – ticket details http://dlvr.it/HT55p
@QuiffProFro: New Frank Turner album apparently contains an a capella song, Franz Nikolai (ex-Hold Steady), and a folkier sound than the last. Excellent!
@HamptonCaught: Saw Frank Turner last year on a Friday afternoon at Glasto and hope to see him there again this year. Support the tour – the man deserves it
David Molofsky is the writer of the blog, A Place To Hang Your Cape.
Read More
Filed Under: