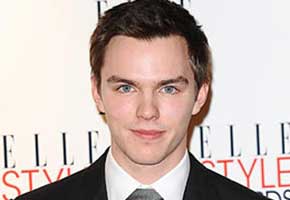 Deadline exclusively reveals that Nicholas Hoult is in talks to star in a chilling reinterpretation of the beloved fairy tale Jack and the Beanstalk entitled Jack the Giant Killer.
Director Bryan Singer is at the helm of this fantasy drama, which could see Hoult playing "a farmer who leads an expedition into the giants' kingdom to rescue a kidnapped princess." Bill Nighy, Stanley Tucci and John Kassir have already signed on.
The 21-year-old English actor, as seen in the UK version of Skins, has teamed up with Singer before. The American writer and director is one of the producers behind this summer's X-Men: First Class, which will see Hoult flexing some serious muscle as Beast a.k.a. Hank McCoy.
Read More
Filed Under: